We've had a couple of queries about payment, and whether when paying for an item you must have, or sign up for, a PayPal account first. PayPal don't make it as obvious as it should be, but you do not need to do this.
When you're transferred from our website to the PayPal payment page you will be presented with a screen similar to the one below: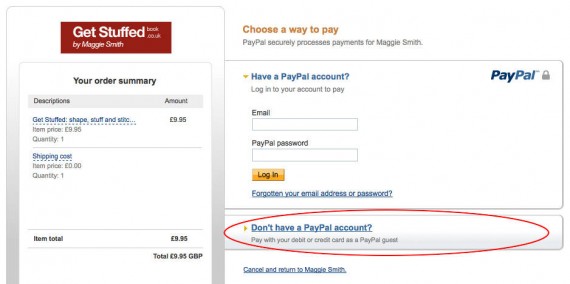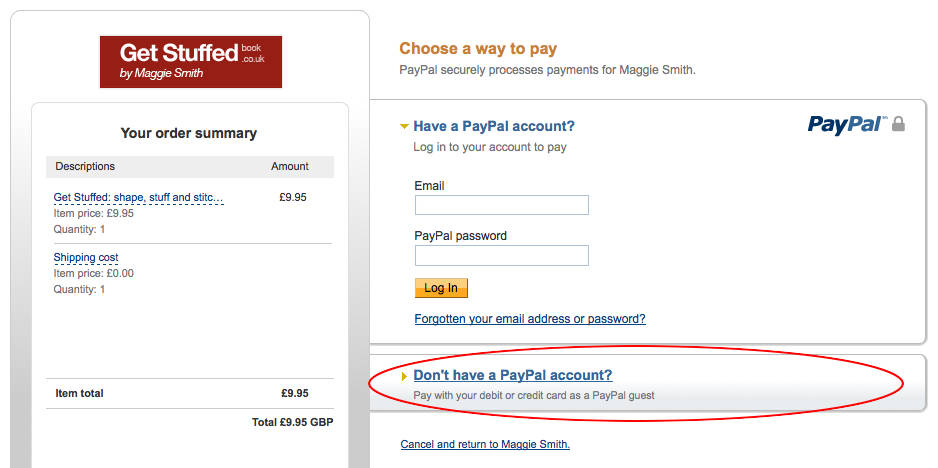 If you click the option called "Don't have a PayPal account?…pay as guest" (circled in red in the image above), you will then be shown your shipping details etc and be able to pay using your credit or debit card, without having to log in or sign up to PayPal.
Hope that helps! M.